fundamental type wireless MPG-AWGP-2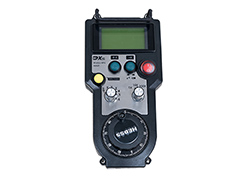 1、Applications
They could be used in Germen (SIEMENS)、Japanese(MITSUBISHI)、France(FANUC)、Spain(FAGOR)、France NUM、Taiwan LNC、SYNTEC CNC system.
---
2、Application circut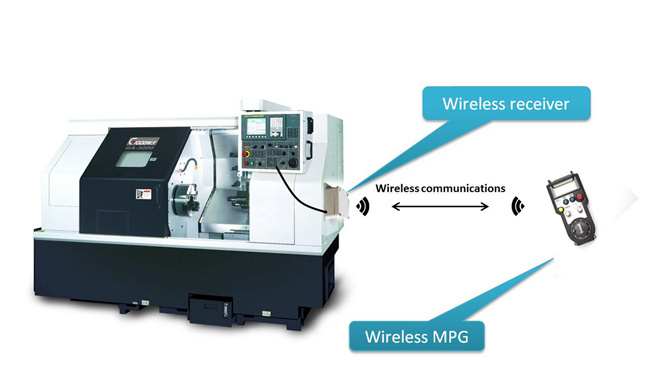 ---
3、Product Overview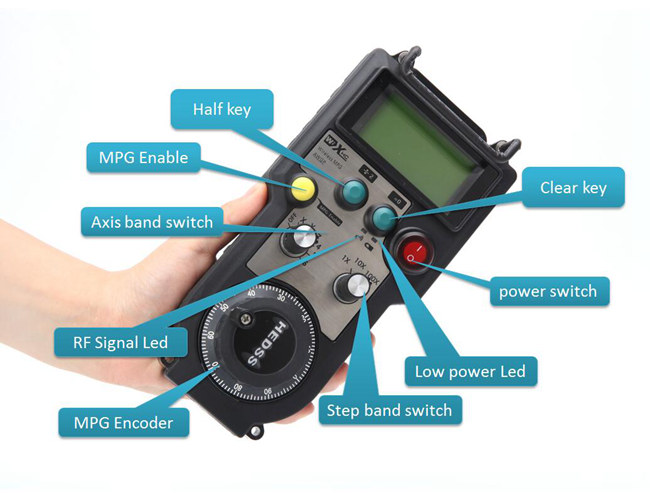 ---
4、Key feature
1 .Auto Frequency Hopping When Noise.
Frequency band:433Mhz,ISM ,the output power up to10DB,High receiver sensitivity -98DB.
32 hopping channels,the channel frequency gap is 1Mhz.
the transmission is encrypted, auto build communication network and pair. auto hopping when noise.
32 sets of wireless MPG could be used at the same time in one room.
2 Axis/Step band switch
To choose X/Y/Z/4/5/6 axis or close all axis by axis switch,to choose jog step by step switch.
3 Enable key
the enable key is used to enable the mpg for safety.
4 LCD display
The lcd display data with background light.Display the current work state of the cnc system.
---
5、General Characteristics
| | |
| --- | --- |
| Parameter | Description |
| Frequency bands | ISM,433MHZ |
| Supply voltage | 2 AA batteries |
| Wireless transmission distanc | 40 meter |
| MPG Encoder | 100PPR |
| Function Key | 3 Keys |
| RF TX power | 10DB |
| Receiver sensitivity | -98DB |
| Maximum axis | 5 axis |
| LCD | 128*68 Dot LCD with background |
| Material | ABS、PC、aluminium |
---
6、Attachments
| | |
| --- | --- |
| AWGP Wireless MPG | 1piece |
| Handle | 1 piece |
| Wireless Receiver | 1 piece |
| AWGP Manual | 1 book |
| Package box size | 235*225*85mm |
| Weight | 0.9kg |